Learning Resources
We are very keen to encourage students to take increasing responsibility for their own learning. Success in employment and higher education depends on the ability to be resourceful, independent and adaptable. To help develop these qualities, students are given guidance on study skills and independent access to resources and facilities which include the Learning Resource Centre, the Study Skills Centre and a large number of computers.
Library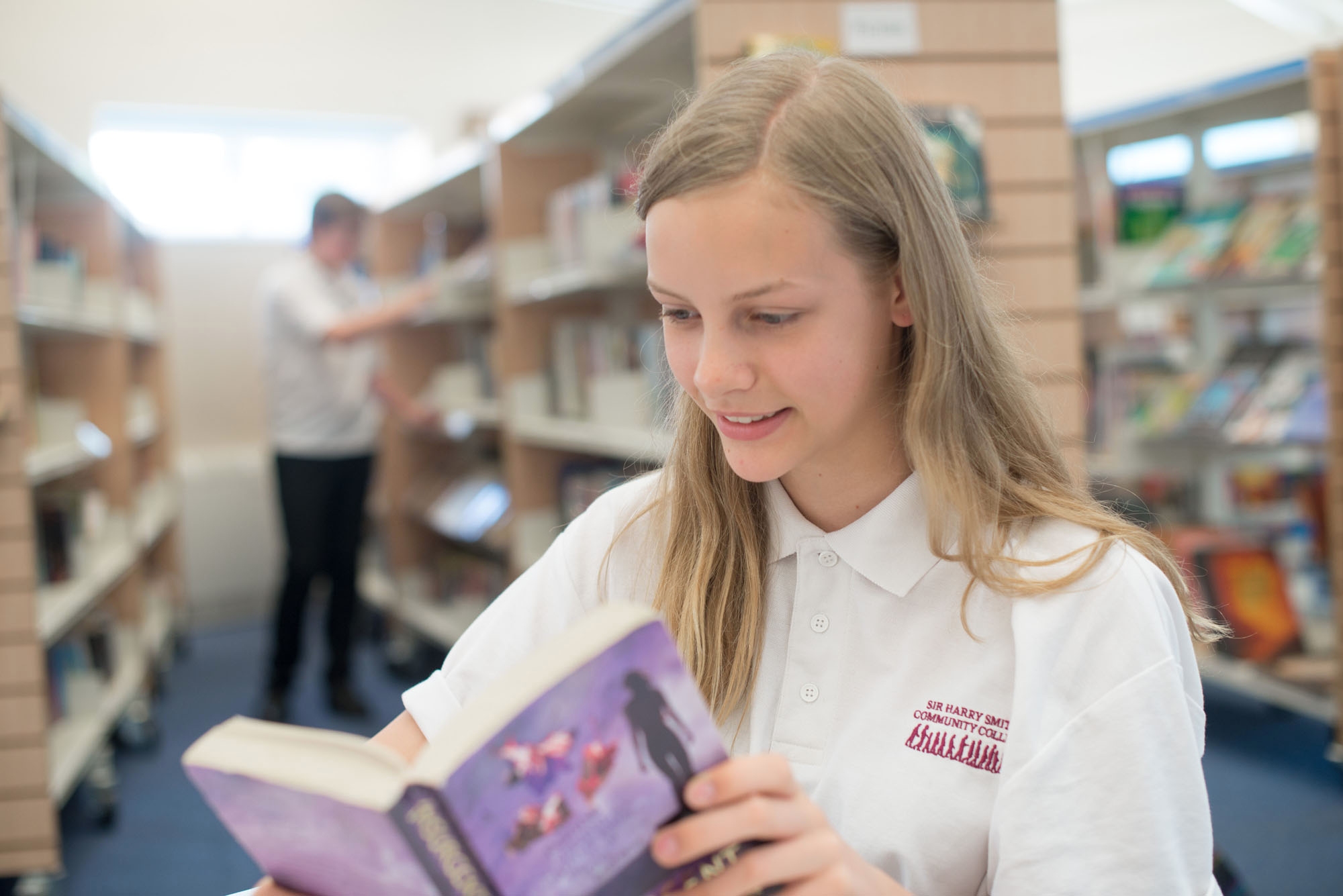 The Learning Resource Centre (LRC) is staffed by an experienced librarian and is open from 8.30am every weekday, until 4.00 p.m. The Learning Resource Centre provides access to a wide range of resources including: a large stock of books to support the curriculum, 16 Desktop Computers and 30 Dell Laptops. Other resources available in the LRC are printer, photocopier facilities, careers information and formal and informal reading and working areas.
I.T. Equipment
The school boasts having an extensive range of Information Technology equipment, features and facilities which include:-
Each student has their own e-mail address, accessible from school and home.

Each student has their own personal work area that is backed up at our Data Centre Storage facility located off site.

Each classroom is equipped with an interactive white board, speakers and the latest short throw projectors.

Filtered and monitored Superfast Internet Access 100MB/sec (upgraded Autumn 2015)

Access to 3D Printer

Access to a state of the art Laser Cutter

Information screens located around the school
There are over 180 desktop computers and 285 laptops available specific for students to use. Each one has Windows 7 Enterprise operating System and Microsoft Office 2013. Where needed our computers and laptops have specialist software to enable us to teach at the highest standard possible. Of the computers available there are around 75 specific to sixth form use.
Software Includes:
Sibelius (Music)

Python Programming (ICT)

Solid Works & 2D Design (Design & Technology)

Various other Internet Based software accessible over the network e.g. MyMaths