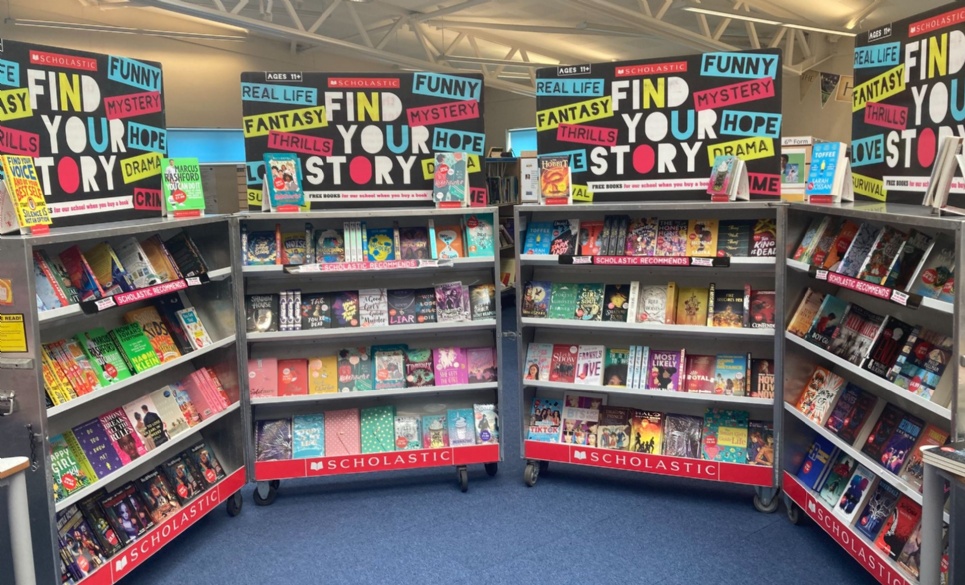 A group of Year 8 students from the College Book Club organised a Book Fair last half term, which was held in the college library.
Sophie W, Angel J, Sophie C, Lily J, Daniel W & Alex S, totally organised the fair, from ordering the books to making the posters, to promoting the fair around the college to other students. This involved speaking in assemblies and during form times, encouraging their peers to support their cause!
The students sold books, posters and stationery items before school, during break and lunchtime, and after school. They gave up so much of their free time to support the Book Fair and raised an incredible £919.24! This is the most successful Book Fair the college has ever held and means that we received over £450 in book tokens to spend in the college library.
The money raised will be spent on brand new fiction books for the library in order to support students in their library lessons and encourage reading for pleasure.