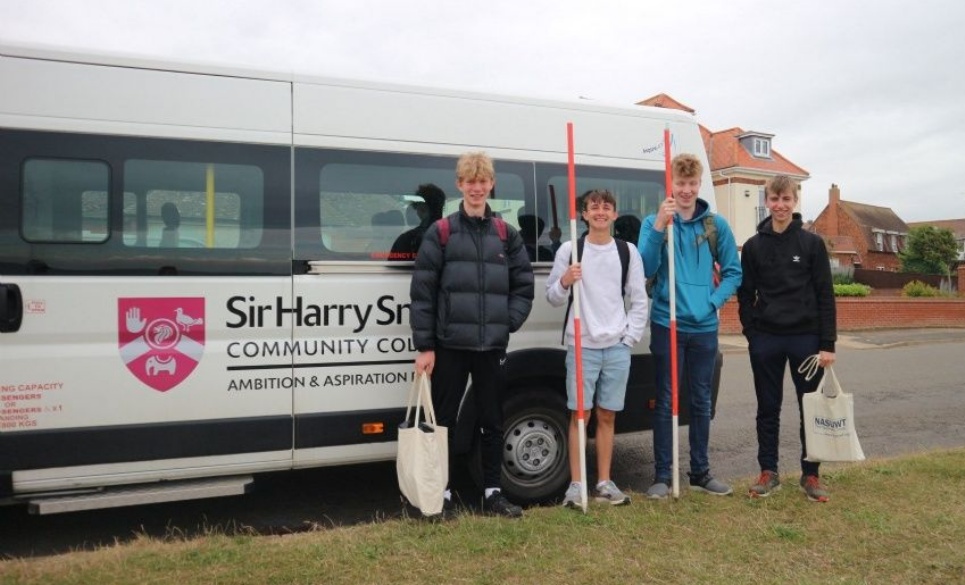 In the last week, Year 12 Geography students have enjoyed the chance to conduct two days of fieldwork. Tuesday saw the group travel to London in order to investigate regeneration. Wednesday was a chance to explore coastal landscapes, processes and management by travelling to Hunstanton. I hope you enjoy reading about the fieldwork that has taken place.
London Docklands
On 28th June, the Geography students visited London to investigate the impact of regeneration as part of the A Level course. The students arrived early at the train station ready to develop their fieldwork skills and enhance their understanding of regeneration across London.
Hunstanton
On 29th June, the Geography students arrived at the College ready for a minibus journey to Hunstanton. The aim of this fieldwork was to reinforce the students' knowledge of coastal processes, landscapes and management but also to practice the necessary fieldwork skills to complete their Independent Investigation.
Next Steps
Following on from our fieldwork, students will now move onto planning their Independent Investigations which will carry on into the Autumn Term. Students will conduct two more days of fieldwork unaided, which will follow their lines of enquiry.
Thanks goes to the students who represented the College so well, the parents and carers who supported their children, but also to all the staff members from the Aspire Learning Trust who have made this trip possible.
We look forward to more successful Geography trips in the coming academic year.
Mr C Redfearn
Head of Geography
Please read the full article here