COURSE OVERVIEW
The Enterprise and Entrepreneurship course is a business course that explores and educates students in practical ways of setting up and starting new businesses and expanding small and medium enterprises which make up 99% of the private sector econoy in the UK.
The course contains three mandatary units:
Enterprise and Entrepreneurship - Learners study enterprise and the mind set of entrepreneurs, exploring the risks, opportunities and constraints of starting an enterprise
Developing a Marketing Campaign - In this unit learners will gain skills relating to and an understanding of how a marketing campaign is developed
Business and Personal Finance - Learners study the purpose and importance of personal and business finance. They will develop the skills and knowledge needed to understand, analyse and prepare financial information.
It also has one optional units:
Social Enterprise - Learners research and develop an understanding of organisations trading for social purposes, gaining practical experience in planning and running a short social enterprise activity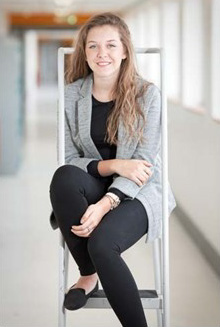 ASSESSMENT
There are three main forms of assessment for this qualification: external, internal and synoptic. The styles of external assessment used for qualifications in the Enterprise and Entrepreneurship suite are:
Examinations - all learners take the same assessment at the same time, normally with a written outcome
Set tasks - learners take the assessment during a defined window and demonstrate understanding
through completion of a vocational task
The styles of internal assessment used include:
Writing up the findings of their own research
Using case studies to explore complex or unfamiliar situations
Carrying out projects for which they have choice over the direction and outcomes
Demonstrating practical and technical skills using appropriate tools/processes etc.
Synoptic assessment requires learners to demonstrate they can identify and use effectively, in an integrated way, an appropriate selection of skills, techniques, concepts, theories and knowledge from across the whole sector. Synoptic units may be internally or externally assessed.
WHERE CAN IT LEAD?
This qualification will contribute to progression to a wide range of higher education courses ultimately leading to careers in Marketing, Administration, Finance, Sales and other related areas in the enterprise sector. It also provides a good foundation to move on to Higher Level Apprenticeships in areas such as Business Administration, Marketing, Accounting, Sales or Enterprise and gives learners the skills to enter the self-employed market.