Bay of Naples Trip 2013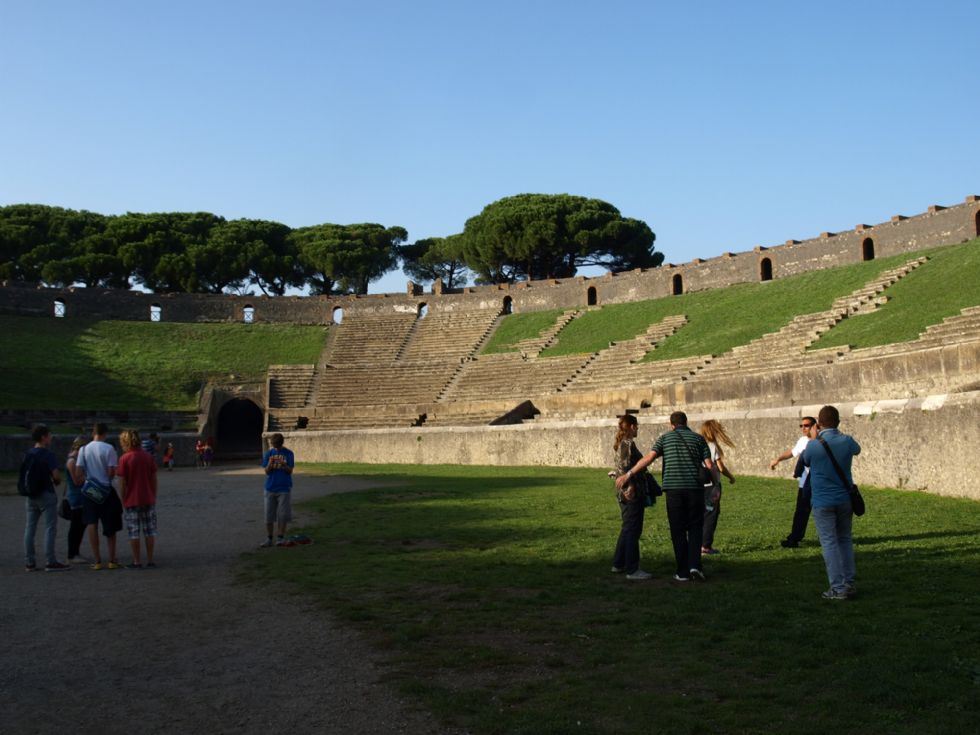 Bay of Naples Trip 28th October – 1st November 2013
During the October Half Term twenty students from Years 10 – 13 went to Italy.
They stayed in the seaside resort of Sorrento, south of Naples.
During the week they walked up to the top of Mount Vesuvius, the most densely populated volcano in the world, and peered into its crater. From there they visited Pompeii, the famous Roman town destroyed by the eruption of Vesuvius in AD79.
On Day 2, they spent the day on the island of Capri. There was a boat trip around the island to see the coastal features and then a chance to take in the culture of this centre for the rich and famous.
Day 3 saw students visit a number of sites linked to the history and geography of the area:
The Flavian Amphitheatre in Pozzuoli - the third largest in the world.
Solfatara – the steaming crater of a volcano which has the potential explosivity of a Supervolcano!
Monte Nuovo – a volcanic cone created in a week by its one and only eruption
Cuma – an ancient Greek settlement
Students had an very enjoyable time and the trip was a great success.