College Expansion
Currently, the college has capacity for 900 pupils across years 7-11 and has a Published Admission Number (PAN) of 180 places. The expansion will allow us to increase the size of the college to 1200 places and the PAN will increase to 240 in response to current population growth and expected demand from the college's catchment area.
If you have any questions regarding the project, please contact the college via office@sirharrysmith.com
---
July 2023 - Newsletter No. 3
Hello, we hope you are looking forward to a relaxing summer break!
The works are now progressing well in the following project phases around the college site. Photo image illustrating the current status of the build to the new teaching block, dining hall spine, kitchen and refurbishment to 2 existing classrooms are below.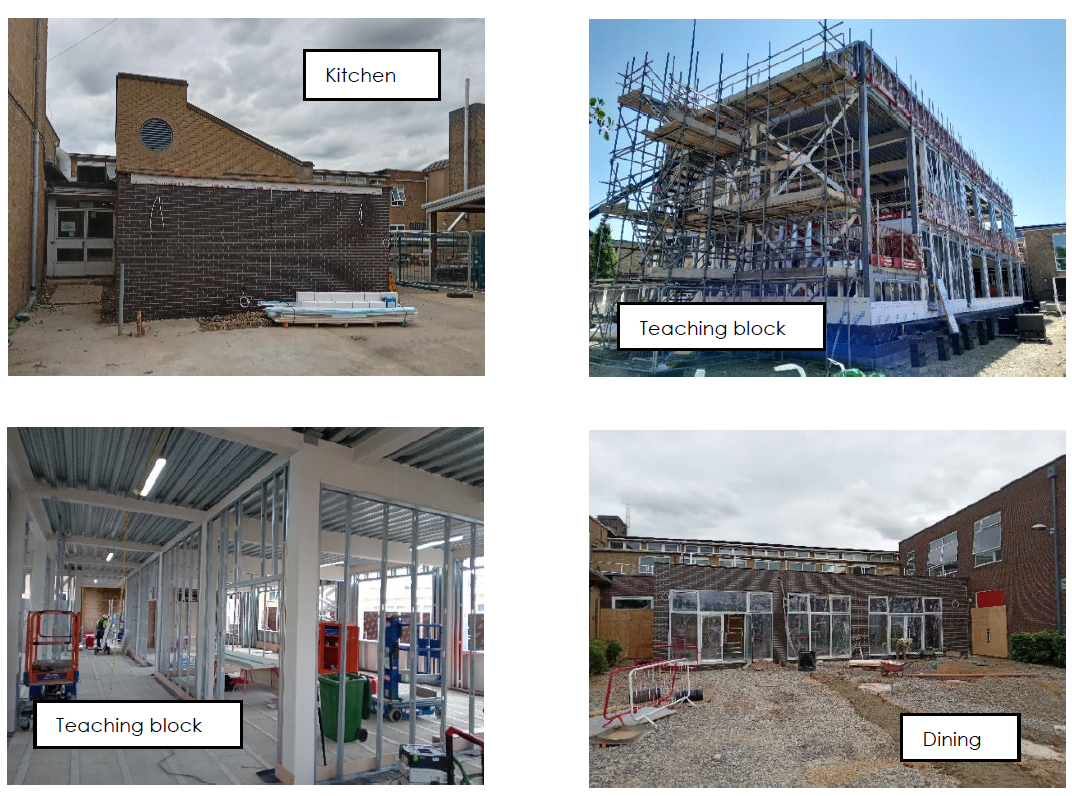 The next ares of works that e will be string will be to the Food technology, Music and MUGA pitch - watch this space for further updates.
---
March 2023 - Newsletter No. 2
Hello and Happy Easter
Kier's site compound is now established and works have begun to the new teaching block with the piling works now completed. See below image of the rig installing a pile on the connection between old and new. Alongside the teaching block, works have begun in preparation for a dining hall extension, window replacement and a new netball court. The kitchen extension is due to commence shortly with this element phased around school exams.

Site Team


---
January 2023
Cambridgeshire County Council has been working closely with the college and its Trust Board on this and they have been involved in the proposed design of the new buildings. The Council have appointed Kier Construction to carry out the works.
Delivery of the project will commence Monday 16th January 2023. Please click here to view Newsletter No. 1 from Kier.
The necessary building work will be complete Spring 2024.
---