Elephant seal stops traffic in Brazil...
Written by SHS Reporter: Tyler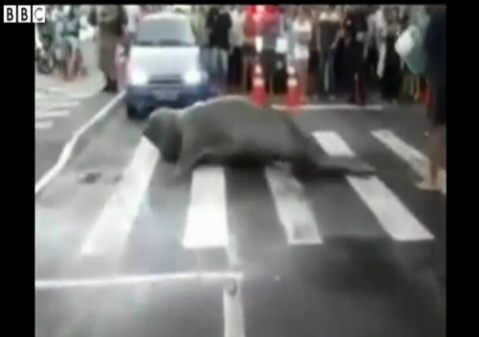 An elephant seal held up traffic in Brazil for an hour while it went for a stroll across the road. In Balneário Camboriú a 10-foot long elephant seal went across the main street during rush hour and held up the traffic for an hour. The fire and police service were throwing buckets of water over him to keep the seal alive, before putting him back into the Atlantic Ocean. Tired of the beach life, the seal is thought to have craved some urban excitement away from his boring aquatic friends!