COURSE OVERVIEW
The Art & Design course offers you the chance to develop skills in drawing, painting, sculpture and printing. You will also research contemporary and past artists based on starting points involving political, personal and cultural questions. Trips may by arranged each year to enrich all units. The Art & Design course is challenging and demanding and uses a wide range of skills such as research, investigation and critical analysis.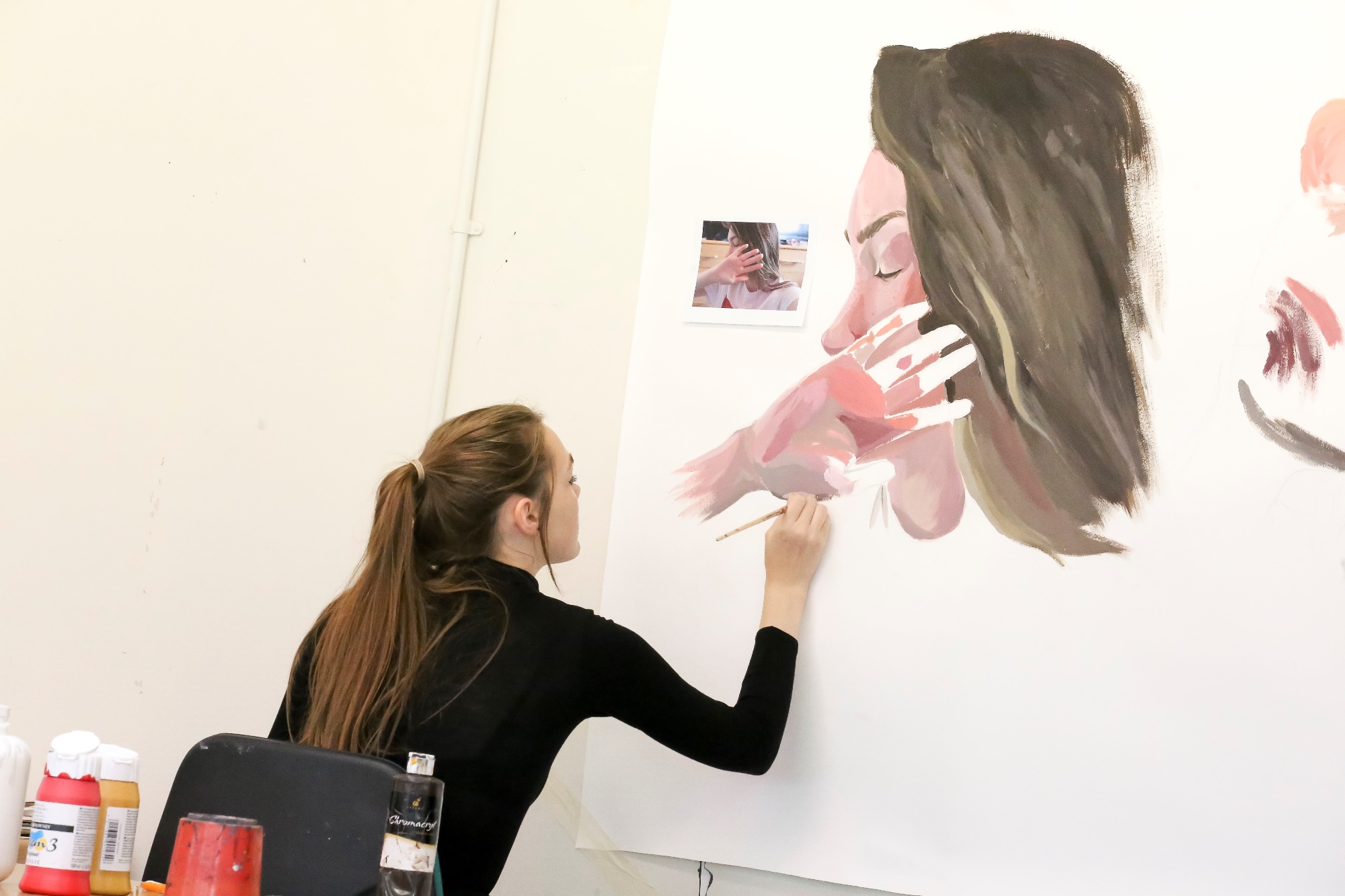 ASSESSMENT
Assessment at A Level will be a combination of coursework and externally set assignment. The coursework and externally set assignment involves both practical and written work. Students undertaking the A Level course will take two components. Component 1 will constitute 60%of the final grade. Component 2 is the externally set assignment which constitutes 40% of the final grade. The final exam time is 15 hours. All units are assessed and graded by your teachers, your work is then looked at by a visiting examiner who will verify the marks and an overall grade for the qualification is then awarded.
WHERE CAN IT LEAD?
Successful completion of this course enables you to progress to higher qualification, such as degree courses, further study and employment in fields as varied as Fine Art, Graphics, Fashion, Textile Design, Animation, Illustration, Product Design, Interior Design, Art Therapy, Physiotherapy, Social Care, Youth Work, Computer Game Design, Automotive Design, 3D Design, Advertising, Theatrical Design, Costume and Design, Journalism and Teaching.