COURSE OVERVIEW
The Business Studies course enables you to learn the practical application of business concepts and reinforce your understanding of theories and concepts. You will learn about entrepreneurship, customer service, emerging markets, globalisation and migration.
You will acquire a range of important and transferable skills such as; data analysis, presenting arguments, recognising the nature of problems, time management, conducting research, analytical and critical thinking, communication and technology.
ASSESSMENT
Assessment will allow students to demonstrate their knowledge in financing and managing a business, strategies for a successful business, the business environment and managing change within a business.
Units are assessed via a mixture of case studies, presentations, data response, multiple choice and extended responses.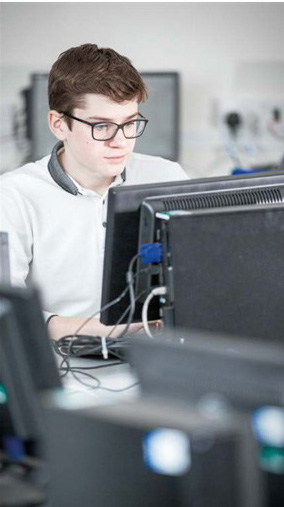 WHERE CAN IT LEAD?
The Business Studies course can lead to a future in business either at university or in employment. There are a vast majority of careers in business, including: Human Resources, Operation Management, Accountancy, Marketing and Sales.