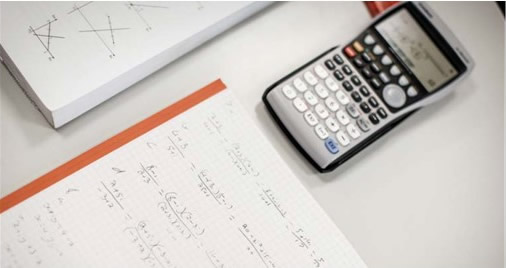 COURSE OVERVIEW
Students like the extra challenge that Further Maths offers. It is an intriguing and demanding subject and develops skills to solve a variety of problems. Further Maths complements the study of all Science A Levels and is highly regarded by universities and employers.
The A Level course consists three broad topic areas, taught concurrently over the 2 years:
Further Pure Mathematics
Further Mechanics
•Decision Mathematics
ASSESSMENT
The qualification is assessed by terminal examination. The exams comprise of three examination papers, lasting 2 hours each.
WHERE CAN IT LEAD?
Medicine, Computing, Accountancy, Engineering, Physical Sciences, Mathematics, Geography and associated subjects, Philosophy, Psychology.