COURSE OVERVIEW
The world around is changing and this course will be of interest to anyone who would like to develop their understanding of and appreciation of the current physical, and human processes and issues.
During the course you will learn:
What are the issues affecting people and where they live?
How do people affect the environment?
How does the environment affect us?
What decisions are being made about the use and management of resources?
An appreciation of current events and world problems
How to plan a fieldwork investigation
It is important that you should have a lively and enquiring mind, and interest in the environment and current affairs, a willingness to explore new ideas and an ability to communicate your ideas effectively.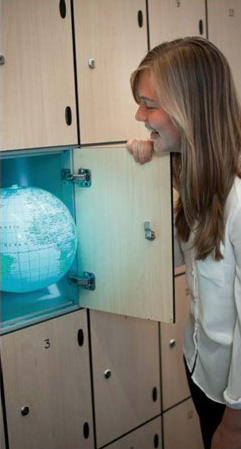 Fieldtrips are organised to gather the data necessary for Component 4.
Component 1: • Changing landscapes • Changing places
Component 2: • Global systems 'The water and carbon cycle' • Global governance • 21st Century challenges
Component 3: • Tectonics • Contemporary Geography
Component 4: • Fieldwork investigation
WHERE CAN IT LEAD?
Having an A Level in Geography is very well respected by employers or higher education providers because of the extensive range of transferable skills you learn and demonstrate on the course. So whether you want to go straight into an apprentice role or to university, taking A Level Geography would be very useful for a wide range of careers. This could lead you into careers such as Civil Engineering, Property Surveying, Project Management, Architecture, Environment Agency, PR, Teaching, amongst many more. Furthermore, Geography is very well regarded by the Armed Forces and Police because of the practical research skills that geographers develop