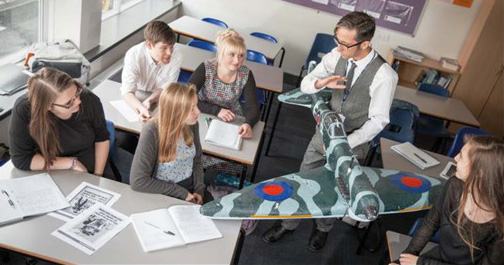 COURSE OVERVIEW
The course is designed to offer you the opportunity to study a wide variety of topics and periods in depth and in breadth. You will develop expertise in a variety of skills, and demonstrate knowledge and understanding of the periods studied. You will be taught using a variety of teaching styles, such as lecture, group work, student-led seminars and individual research.
ASSESSMENT
Exam Paper 1 - Britain Transformed 1918-97
Exam Paper 2 - The USA 1955-92 Conformity and Challenge
Exam Paper 3 - The British Experience of Warfare 1790-1918
Enquiry - A period of History chosen by the teacher
Assessment will be by module exams which range in duration from 1 hour 20 minutes to 2 hours.
WHERE CAN IT LEAD?
The course provides an excellent preparation for the study of History at degree level and as a support for students hoping to specialise in another discipline such as Law. History is also a highly respected qualification for the workplace and would be suitable for many careers.