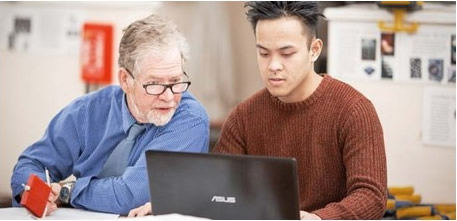 COURSE OVERVIEW
This creative and thought-provoking qualification gives you the practical skills, theoretical knowledge and confidence to succeed in a number of careers, especially those in the creative industries. You will investigate historical, social, cultural, environmental and economic influences on design and technology, whilst enjoying opportunities to put your learning in to practice by producing prototypes of your choice.
This course will develop your ability to design and make consumer products using a wide range of appropriate materials, develop your designs using a variety of CAD packages and build on practical skills that reflect industrial practice.
ASSESSMENT
A Level Design and Technology: Product Design requires you to engage in both practical and theoretical study. This specification requires you to cover design and technology skills and knowledge as set out below. These have been separated into:
Technical principles
•Designing and Making principles
These are evidenced and marked against four Assessment Objectives (AO's)
AO1: Identify, investigate and outline design possibilities to address needs and wants
AO2: Design and make prototypes that are fit for purpose
AO3: Analyse and evaluate:
design decisions and outcomes, including for prototypes made by themselves and others
wider issues in design and technology.
AO4: Demonstrate and apply knowledge and understanding of:
technical principles
designing and making principles
WHERE CAN IT LEAD?
You will gain a real understanding of what it means to be a designer, alongside the knowledge and skills sought by higher education and employers. This qualification would open pathways to Engineering/ Manufacturing, Product Design, Interior Design, Industrial Design and Graphic Design amongst others.