GCE A Level Psychology
COURSE OVERVIEW
Psychology is the study of human behaviour and experience. This course will introduce you to the theories and methods in psychology and offer you the opportunity to look at some of the explanations psychologists use to understand humans and their interactions with the world
During the course you will study: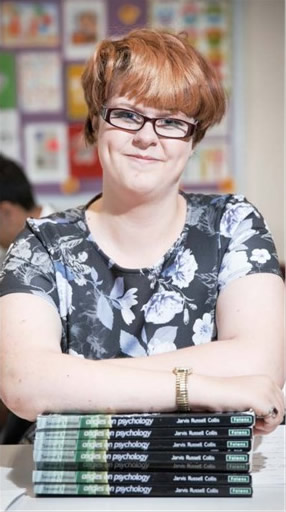 Social and Cognitive Psychology
Understanding the Individual: the Biological Approach and the Learning Approach.
Issues and Debates in Psychology
Psychological methods
Clinical Psychology and Child Psychology
You will also conduct your own psychological research, which is not directly assessed, but may be asked about in your exams
Assessment
Assessment will be by three exams, ranging from 1½ to 2 hours at the end of Year 13.
Where Can It Lead?
Studying Psychology helps students develop skills that are transferable to a number of jobs and professions, including Law, Business, Journalism, Marketing, Advertising, Personnel work, Management and many more. Many students who complete an A Level continue to study Psychology or related subjects, such as Criminology. Their intention is to become either a Psychologist in any of the specialist areas, such as Occupational, Child, Clinical, Criminal or Educational Psychology, or to work in related fields such as Social Services, Probation or Youth Work, Police Work and Teaching.
* Please note that the teacher will decide which of the 3 options students' will be studying