Girls Aloud Split After 10 Years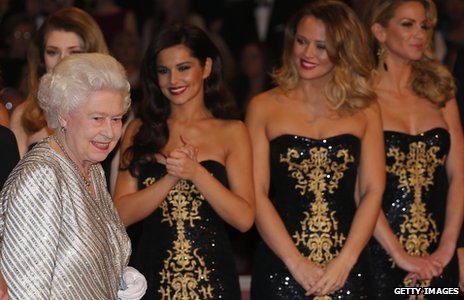 The most successful girl band of the century officially split up on Twitter after finishing their TEN tour in Liverpool. Their message read: 'Dear Alouders, we just want to say from the bottom of our hearts Thank you!! This tour has been an amazing experience and the perfect chance to say thank you for being on this journey with us through a decade. It has far exceeded any of our dreams and we hope we are forever your inspiration and reminder that dreams really do glitter!! Your love and support will stay with us forever but we have now come to the end of our incredible time together. Love you loads.'
The five-piece group were formed on Pop-Stars the Rivals and became a hit with their first single 'Sound of the Underground' in 2002. They reformed last year for the 10-year anniversary and tour with their new single 'Something New' for Children in Need. Shortly after their last tour, they parted again for good. Nadine, Kimberley, Nicola, Cheryl and Sarah all had a go at solo careers on their break. The fans were devastated to hear the girls' announcement.
Girls Aloud Facts:
Four number one singles
22 singles released
One Number 1 album
In a survey conducted at SHSCC, five people said they were upset about Girls Aloud's split, but 12 people said they weren't bothered and didn't really listen to their music. However, on Twitter and Facebook the responses were very different.
Report By Megan, Isobel and Megan