Malaysia Airlines Plane Missing
After Malaysia Airlines plane MH370 went missing earlier this month on 8th March, so far no clear wreckage or debris has been discovered in the search area which has expanded over the course of the month. However, the Thaichote satellite has detected approximately 300 possible objects of debris in an area of the Southern Indian Ocean, just off the coast of Perth.

The day before, a French satellite photographed 122 floating objects thought to be linked with the missing plane. This, thought to be the most credible lead so far, was overshadowed by the recent Thai satellite image on 24th March, which could be the answer to the disappearance of MH370 which stunned the world.
It is thought that there are no survivors of the 239 people on board the plane, which is thought to have crashed in the Southern Indian Ocean.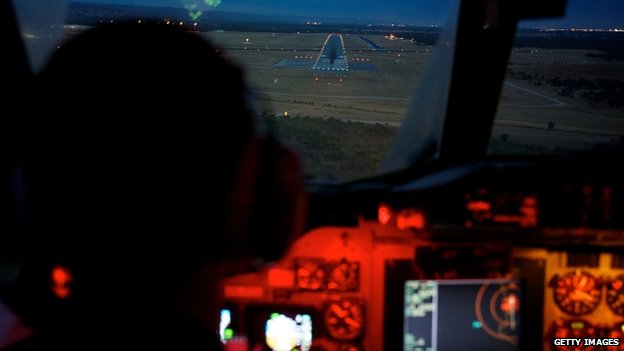 From hijacking to loss of fuel to deliberate action by the pilot or co-pilot, experts are trying to piece together what happened on MH370, which caused it to disappear from air traffic controller's screens over the South China Sea.
Planes and ships from the US, China, Japan, South Korea, Australia and New Zealand have suspended their search, as "bad weather expected for next 24 hours" was tweeted by the Australian Maritime Safety Authority (AMSA). Despite several passes over the search area, no debris could be recovered due to rough seas and that there was "no visibility".

All hopes have now been pinned on the two black boxes of MH370, which for 30 days will give off an ultrasonic signal when in contact with water.

However, if the plane did crash as believed on 8th March 2014, the black boxes, or beacons, on board will begin to fade around 7th April and fall silent on 12th April.

Reporter: Lily