Taylor Swift Says 'STOP!' to Fan Mail
Taylor Swift has said "Stop!" to fan mail, but why? Where do celebrities put their fan mail?
Some celebrities are getting annoyed by fan mail – a lot of Taylor Swift's has been found unopened in a public recycling bin. Why? One of Taylor Swift's fans said this to her: "Dear Taylor, I love you so much!! You're the best and you're beautiful and cute I'm really enjoying your songs. "
Did she get annoyed by this? No, she didn't! Taylor's management say that she threw away the fan mail by accident and that normally, the letters only get recycled after they have been opened and read by the singer. Taylor Swift receives hundreds of letters every day.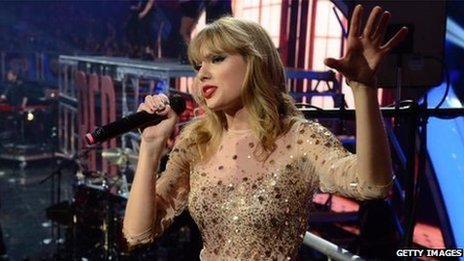 But some other celebs are also getting annoyed with the amount of fan mail they receive. Johnny Depp receives up to 10,000 letters every week! In 2008, Ringo Starr announced that he would be throwing away all of his future fan mail because he "has too much to do".
With this in mind, we asked some of the teachers and students if they had ever sent any fan mail:
Mr Jones said he used to send off for footballers' autographs when he was younger and Miss Timms confessed to writing to boyband 911, when she was about 13. SHSCC student Isobel was lucky enough to meet Harry Styles from One Direction and afterwards, she sent him fan mail saying "Thank you for meeting me!"
Report Written By Gabby