Aims
The aim is to teach students how to use materials, tools and equipment to make high quality products and plan systems. Students decide the nature of product required by exploring problem situations and the needs of others. Students are encouraged to be broad thinkers, rather than opting for the first idea that comes to mind. By developing ideas steadily and thoroughly they are taught that they can make quality products that best meet the needs they identified.
At Sir Harry Smith Community College, we believe it is valuable to learn how to make products using a range of hand tools but also combine this with our modern technology including a 3D printer and laser cutter.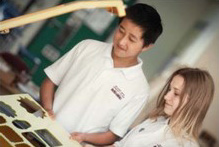 Years 7 - 9
Students undertake a range of design tasks using a wide variety of materials. In the early stages the tasks are very varied, a number of them offering complete design freedom, with others being more focused.
From the outset students gain an insight into how computers are now, both an integral part of developing design ideas, as well as their use as a systems control tool. They have hands-on experience of Computer Aided Design and "Control" software from Year 7 onwards. Food products are planned and developed to meet consumer needs in much the same way as products manufactured from wood, metal or plastic. Electronic components are used to show that individual pieces can be combined to make useful systems.
By Year 9, students tackle more open ended problems. This gives them greater opportunity to explore their own ideas and to learn valuable lessons from their mistakes! In Year 9 the concepts and systems required to enhance the power of computers to design and make things are revisited in greater detail. Our aim is to encourage creativity and develop confident makers. We build on skills across Years 7-9 ensuring students have knowledge and understanding in key areas of design and make process, and are ready to take on the challenges that GCSE Technology has to offer.
Years 10 - 11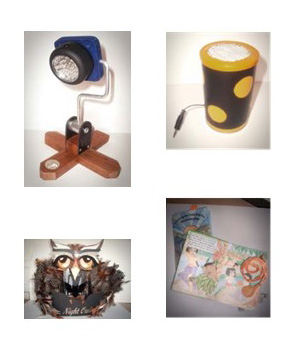 At GCSE, students decide which material to specialise in. Courses in Graphic Products, Food Products and Resistant Materials are offered.
Coursework involves a detailed development of a product which is then manufactured, thoroughly tested and evaluated, or they may develop a product as a design task only and then manufacture a different set piece that better demonstrates their making skills for assessment purposes. Students are required to use elements of CAD/CAM as appropriate to their chosen product.
Sixth Form
AS Product Design is available for those students in Year 12 who have excelled and are wishing to enhance their qualifications in technology. This can then be continued into Year 13 as an A2 course. Progression could include vocational or university pathways into engineering, manufacturing, product design,interior design, industrial and graphic design, amongst many other possibilities.