Aims
The aim is to inspire students to work creatively using a variety of materials, tools and techniques to make high quality products and unique designs. As the subject moves up through the key stages students become more independent in the variety of products generated. Students decide the nature of the product required by exploring problem situations and the needs of others. Students are encouraged to be broad thinkers, investigating current designs and looking for ways to improve. By developing ideas steadily from a strong base of core skills, they can produce high quality products that best meet the needs identified.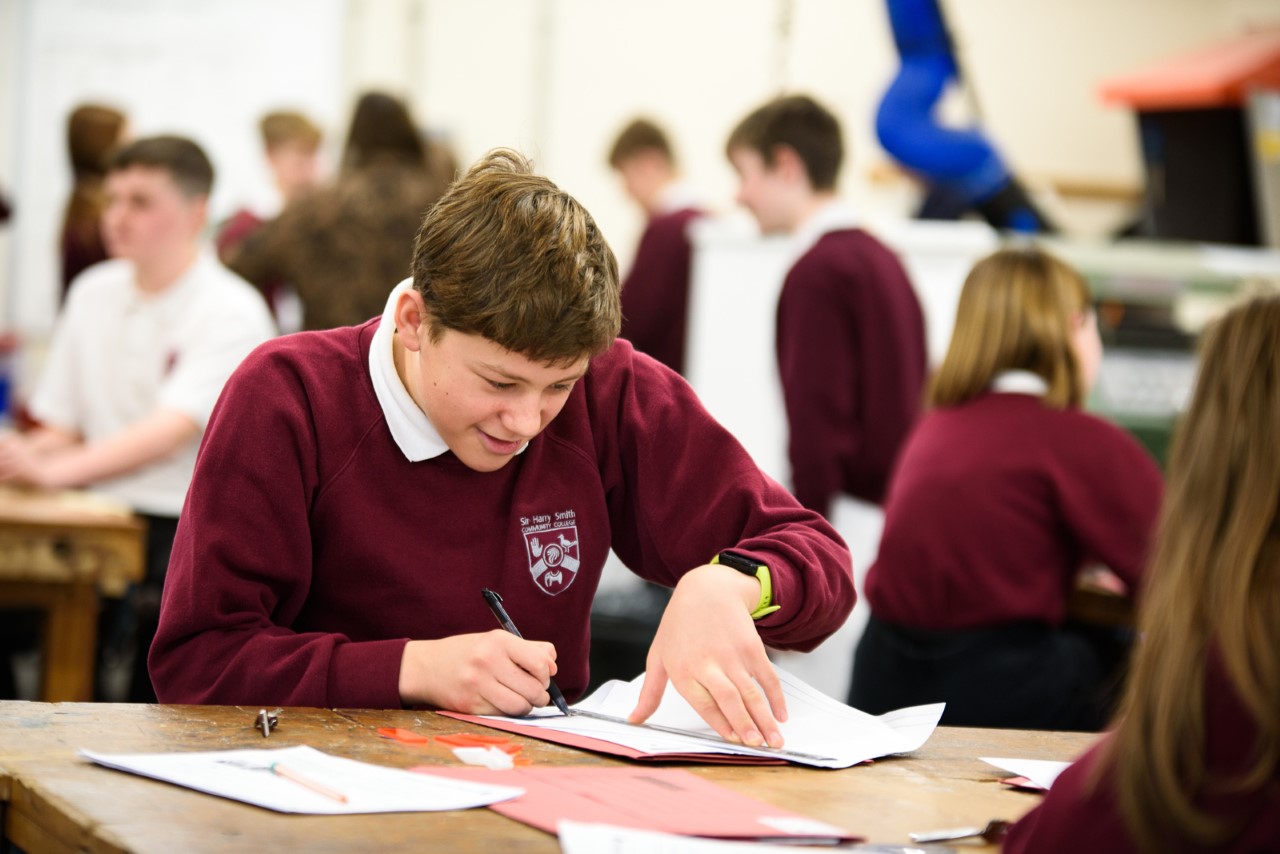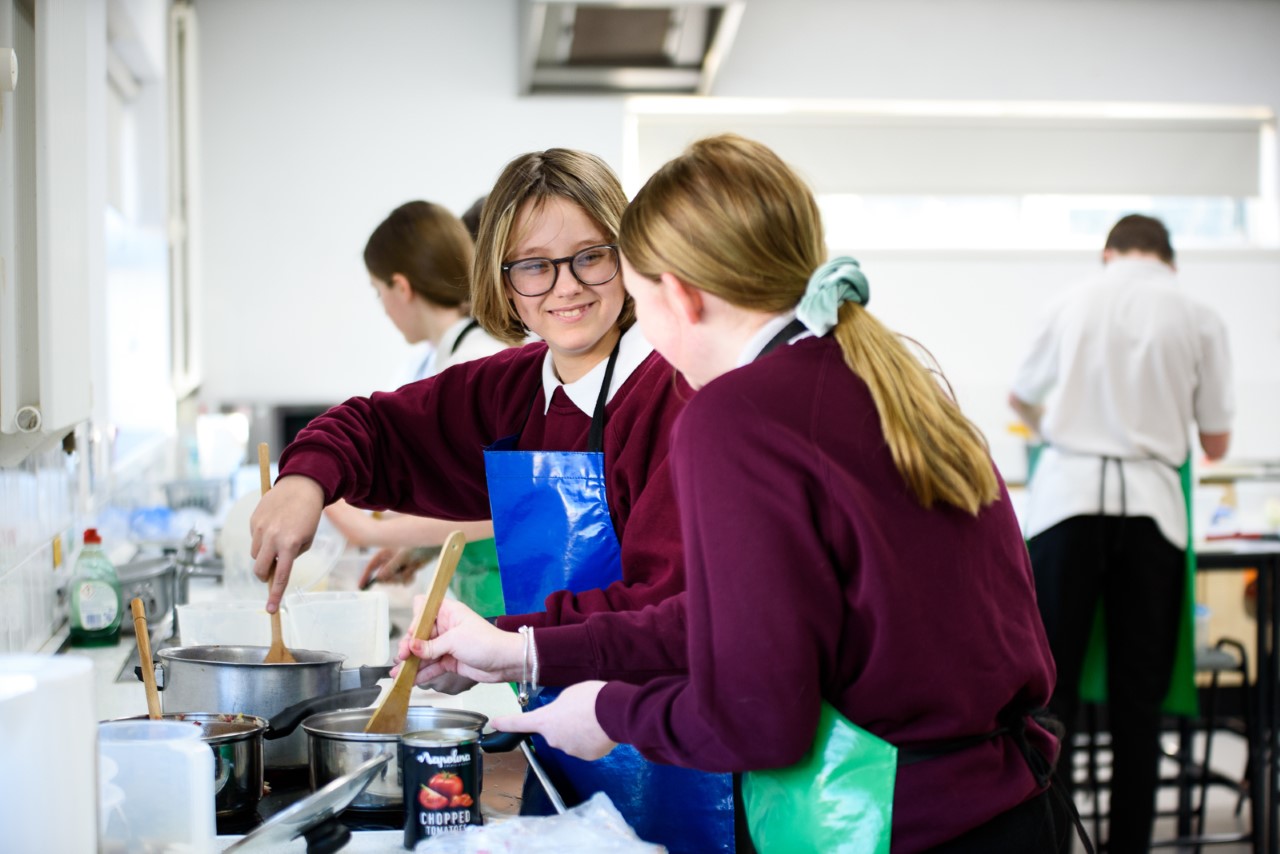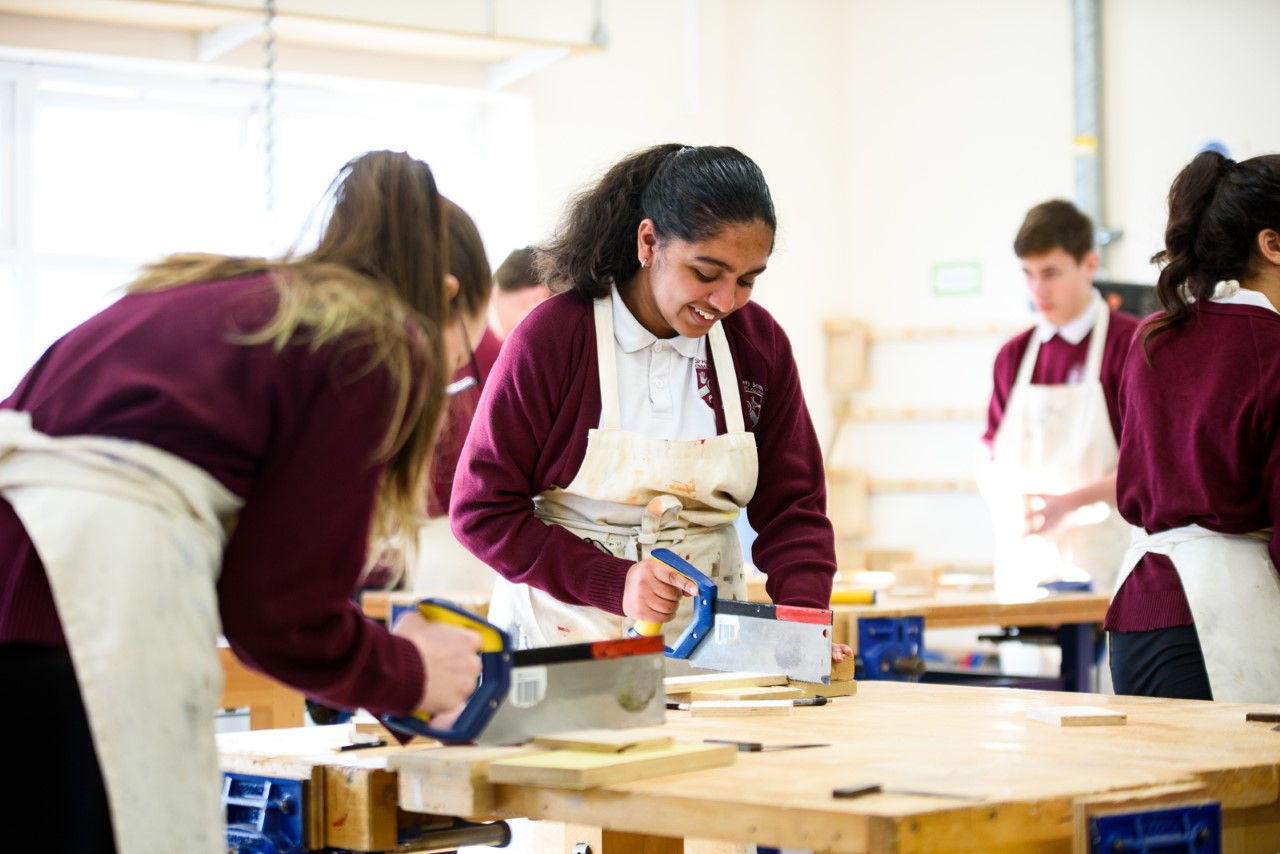 Years 7 - 9
Students undertake a range of design tasks using a wide variety of materials. In the early stages the tasks are very varied, a number of them allowing student design freedom, others are more focussed. From the outset, students will gain a strong foundation of core skills, drawing, measuring and using hand tools are core to the curriculum. A range of technologies available to students enhances this. The students will access computer aided design programs (CAD) and use electronic components to make useful circuits, for use with products. Food products are planned, researched and developed, to meet consumer needs; in the same way as products manufactured from wood, metal or plastic.
Alongside our project-based learning a range of technical knowledge units are studied, to widen pupils experience of this vast subject. These focus on subjects such as textiles and programming. Our aim is to encourage students to be independent, creative thinkers, who are willing to question the everyday objects around them. We combine this with an ever-increasing skill set, understanding the need for attention to detail and eager to gain knowledge, ready for the challenge of GCSE.
Four homework tasks are set per rotation for workshop-based project, with a suitable extension task. These should take 30 minutes and be completed on plain A4 paper. For food technology homework pupils are expected to select, weigh and measure their ingredients ready for their practical lessons.
Years 10 - 11
At GCSE students can opt for Food Preparation and Nutrition or Design and Technology. All students will gain core skills of investigating, developing, and making. At GCSE students can opt for Food Preparation and Nutrition or Design and Technology. All students will gain core skills of investigating, developing and making. Both GCSE qualifications have 50% formal examination and 50% non-exam assessment course work. These engaging qualifications, delivered by subject specialists, in well-resourced learning environments, equip pupils with all they need to be successful.
Pupils studying Food Preparation and Nutrition must be aware of the ingredients that will need providing and weighing out from home. Support is available with this for pupil premium learners. In D&T GCSE homework is set weekly and focuses on exam practice questions.
Sixth Form
A-Level Product Design is available to those students who have excelled at GCSE and wish to enhance their qualifications further in this subject. This is particularly suitable for students wishing to embark on a career in design, manufacture, and architecture. Pupils follow a programme of mini-NEA projects, knowledge based 'topic' learning and a final NEA during this two-year course.
Additional Information
When in food technology lessons pupils will be required to being their own ingredients. Help is available with ingredients provisions for pupil premium learners. Pupils will also need appropriately labelled containers to transport ingredients and on occasion cook them in.
After school support sessions are run throughout year 11 for D&T and Food Preparation and Nutrition pupils. These sessions allow pupils extra time to complete their NEA.