A Brief History
Sir Harry Smith Community College was officially opened in 1954, having been built on the site of the old workhouse. The College is named after the local soldier and Hero of Aliwal, Sir Harry George Wakelyn Smith, Bt., G.C.B., Colonel Commandant of the Rifle Brigade, who was born in Whittlesey in 1788 and enjoyed an outstanding military career.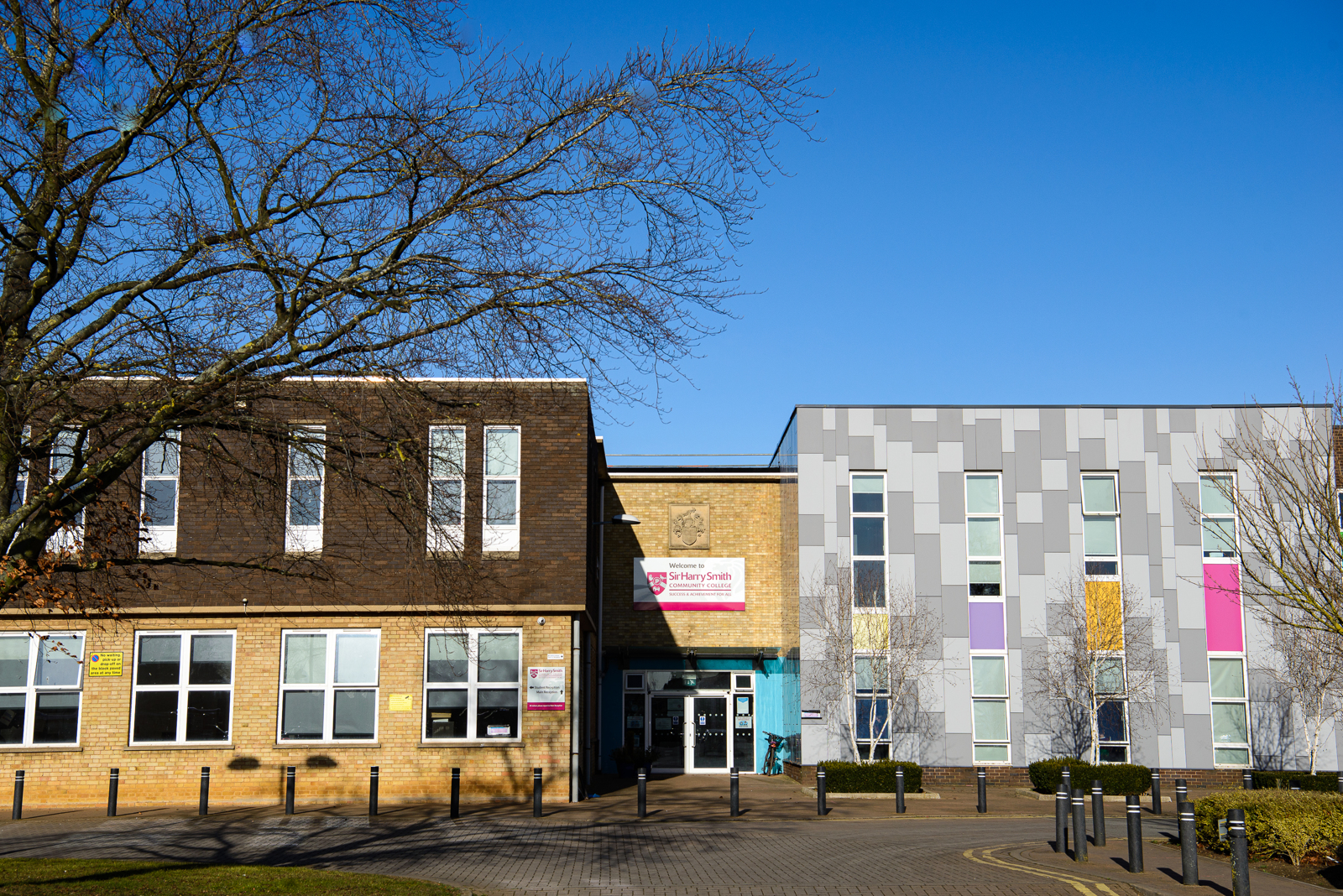 Originally known as The Sir Harry Smith Secondary School and built to accommodate 600 students, the doors first opened to an intake of 360 students in September 1953. Sir Harry Smith Community College currently has over 1,000 students on roll. The majority of students at Sir Harry Smith come from the Whittlesey and neighbouring villages. A number of parents bring their children from Peterborough to be educated at this College. They choose the College because of its clear aim - to enable every learner to be successful, its values, the very good ethos it provides and the high quality of the relationships between students and also between staff and students.
The College makes provision for students with a range of physical and learning needs. Those with physical needs, including the wheelchair users, have access to all parts of the College and its curriculum and enjoy the full benefits of community life. The College is regularly over-subscribed. The College enjoys a positive relationship with its local authority and, in partnership with it, a range of community education provision.
The Buildings
Major works have been completed as part of the Building Schools for the Future initiative. The College has retained most of its structure, with its long, wide corridors giving a sense of openness and space. The more recent additions of a purpose-built Technology area, Learning Resource Centre and Sixth Form and Community Centre remain. We are delighted with the new facilities, which include a central dining area, new Drama and Learning Support facilities and a new reception and waiting area.
We have new teaching areas for Humanities and Supportive Skills, together with a new student entrance. Accommodation in Science, Art, Vocational and Design Technology has all been considerably enhanced. All classrooms in the College have been upgraded to the very highest standards. The student toilets have been rebuilt, with considerable design input from the students themselves and as they also requested we have added lots of colour to the College.
Outside, more car parking spaces have been provided, the bus drop-off arrangements have been made safer and more efficient, and social and sporting facilities for students and the community have been enhanced. Significant funding has been used to improve the condition of some of the older buildings, especially by improving the heating, electrical and ventilation systems, together with the internal finishes. We feel the final result reflects both the needs and aspirations of the school, and will enable us to create an exciting future for Sir Harry Smith Community College.