Studying at Sir Harry Smith Community College for KS3&4 encouraged me to stay and enroll in Sixth Form. The teachers and experience of the previous years gave me beneficial understanding of what to expect for the upcoming A-levels. Even through the troubled times of the pandemic, I had support from countless staff, and this only enforced my wanting to study here. This assistance continued through to year 12 and has made it easier to settle in.
The set out of the Sixth Form is facilitating and benefits hugely, they provide laptops, quiet areas for studying and endless guidance, as well as smaller classes which prompts more focus and closer teaching. Staff treat you much more like a young adult and encourage independence, this is great preparation for leaving Sixth Form and generates more responsibility.
The general feeling when walking into school, especially the Sixth Form area, is uplifting and inviting, this strengthens decision to stay and I believe Sir Harry Smith is the right place to study.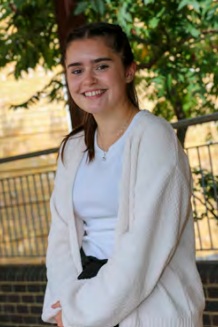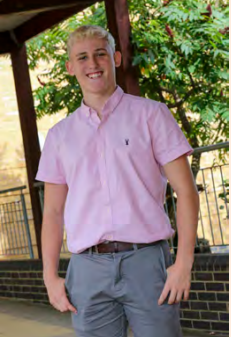 "From the beginning of year 7 at Sir Harry Smith Community College, I had my eyes set on going to the Sixth Form too. And despite all the good comments made from previous attendees, the Sir Harry Smith Sixth Form exceeded all my expectations. Studying less subjects allow you to enjoy more focused, more enjoyable education catered to your own future. Study periods give you the extra opportunity to keep up with your work.
The Sixth Form block gives us students our own social area to build friendships. Furthermore, Sir Harry's Sixth Form is the perfect place to develop your skills for life in the real world: facilities, like the kitchen, and other experiences give us time to practice necessary skills; the independence of taking our learning into our own hands; and members of staff give you the same respect they would to each other, making you feel as though you are entering your adult life.
Above all, the members of staff in the college are always there to help you with whatever, whenever you need them"
Since starting at Sir Hary Smith in year 7, I had anticipated studying my A-levels here. The familiarity that I developed with the school over the years made this an easy choice. I had received a great deal of support from teachers in KS3 and KS4, allowing me to achieve highly at GCSE.
The step between GCSEs and A-levels is noticeable but far from insurmountable. The school aids wherever possible to facilitate a smooth transition and to help you manage the increased workload. A good balance is struck between independently allowing you to balance the responsibility that comes along with A-levels, while still providing support should you need it. In this regard, it serves as an excellent stepping stone into any higher education you may wish to undertake.
My experience thus far in year 13 has been just as pleasant as in year 12. I have received a great deal of support regarding further education. My form tutor, and other members of staff, have offered good advice concerning university application. The personal statement initially seemed daunting to me, however with the support provided it has become a relatively straightforward task.
The sixth form centre is well-stocked with a variety of equipment, including laptops should you need one. It also provides ample space for independent study and a pleasant environment in which to socialise during break and lunch, including a well-stocked kitchen. I'm confident that my decision to study here was a good one and would recommend it to anyone considering their future options.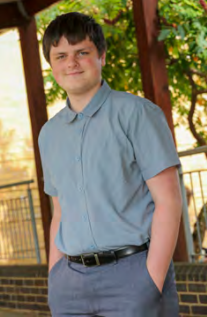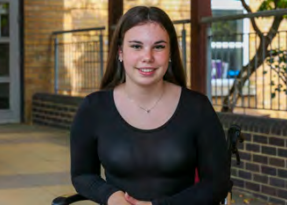 I would recommend going to Sir Harry Smith for Sixth Form. It has everything you could need to get you to where you want to be. The sixth form centre provides a comfortable area to study and socialise with friends and gives you the space you need to learn independently. During exams, we would go to the silent study classroom for sixth form students and in summer we would study outside in the garden - There are plenty of options to find an area suitable for you. They offer lots of extracurricular activities and many ways to get involved with open days, helping in classes, sports days, and fundraisers.
The support from the Sixth Form staff and teachers has been outstanding, during my first year at sixth form my life changed from a sporty, active student to being in a wheelchair. They provided me with the help and resources to catch up with work and assignments so I didn't fall behind and created a safe environment to be in. Wheeling around college and into classrooms was made easy and there was always help around if I ever struggled with anything. I know all my peers will agree with me when I say, the head of Sixth Form Mr Smith goes above and beyond for every student, he doesn't just do the basic role of a Sixth Form head. He will sit and help you write a CV for a part-time job, help you with choosing a University course and the application process, and most importantly has an open door policy for any mental health support. When I was having a bad day, he contacted my favourite Olympic gymnasts and had them send me a personal video message of encouragement and motivation to keep me going. Sixth form can be stressful and daunting but you will always have support and someone to talk to about any issues. The sixth form is a caring and positive community that I am proud to be part of.