SHSCC Year 11 Destinations 2023
In 2023, all Year 11 students moved on to post-16 placements as detailed below.
It is testament to the success of our CEIAG (Career Education Information and Guidance) programme that at SHSCC we have very few NEETS (not in education, employment, or training) annually; none among the 2023 cohort. This is an indication that students receive support and guidance to make relevant and correct choices for their post-16 education and training.
At SHSCC, we offer our students a comprehensive CEIAG programme of events, offering support from Year Leader, tutor, subject teacher's, external agencies, employers, FE and HE institutions, alumni and apprenticeship providers, as well as a Level 6 CEIAG qualified Guidance Advisor.
All Year 11 students will have access to at least one 1:1 guidance meeting to help them with their post-16 options and applications, and we endeavour to ensure that all students have realistic and obtainable plan A options, but also a plan B backup, and that applications are made by the beginning of March so that students con concentrate on their studies and exams.
Year 11 Leavers July 2023 Destination Breakdown:
SHSCC Sixth From: 56 students 32%
FE College: 99 students 57%
Apprenticeship: 6 students 3.44%
Employment with Training: 2 students 1.11%
Other Sixth Forms: 7 students 4%
Specialist College: 5 students 2.45%
175 students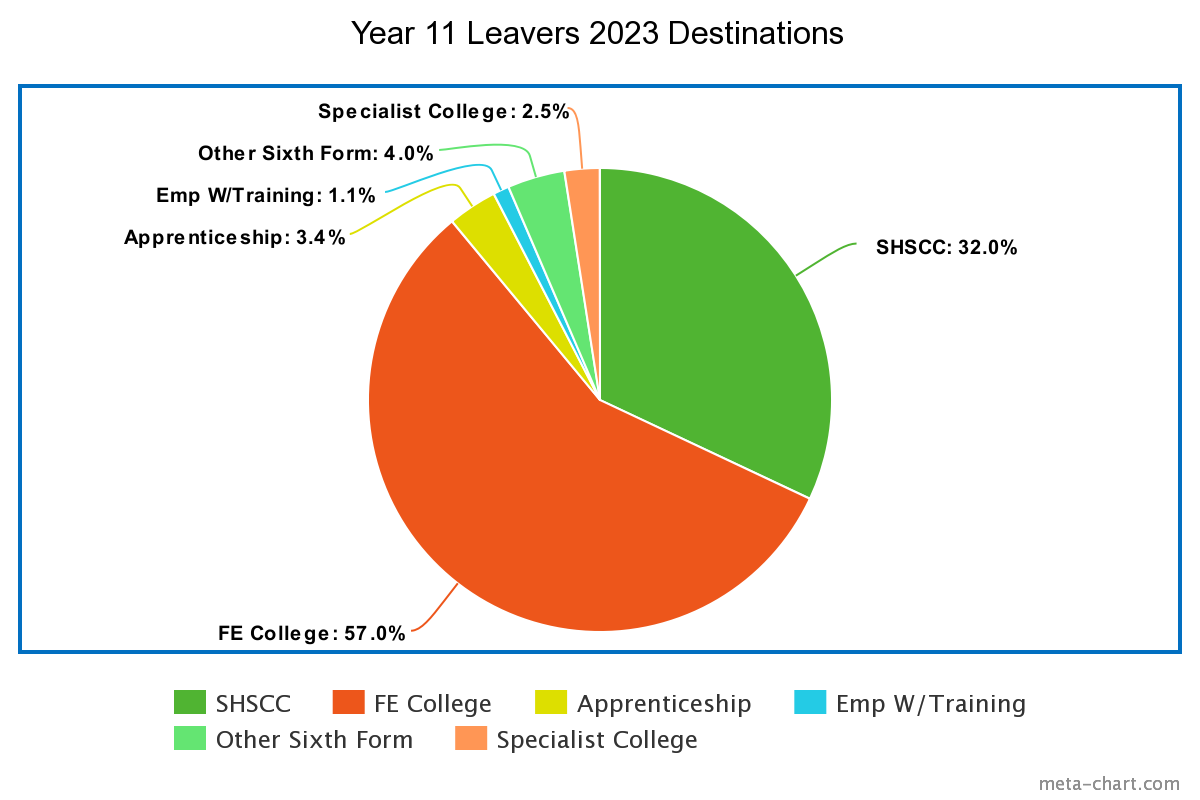 Please click on the attached document below for Year on Year Comparisons